Bicycle Accident Caused by Vehicle Turning Left at Intersection
Motorists Who Disregard A Cyclist's Right-of-way Makes Intersections A Dangerous Place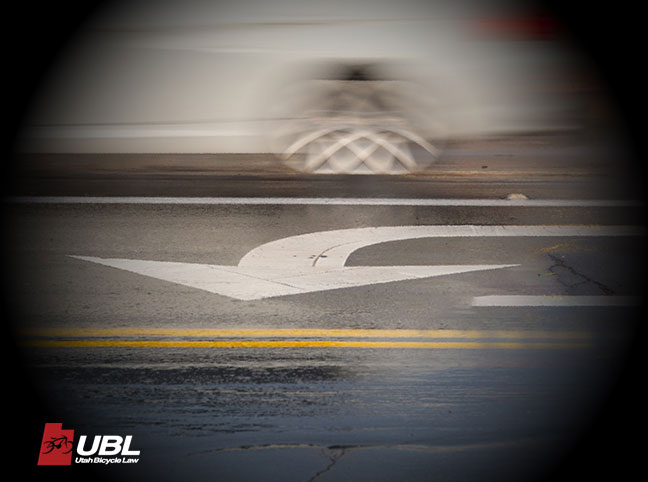 One of the most frequent and severe types of bicycle accidents occurs when a cyclist is traveling straight through an intersection with the right-of-way and a motor vehicle coming from the opposite direction suddenly makes a left-hand turn without seeing or yielding to the oncoming cyclist. These types of collisions almost always result in the cyclist being severely hurt or even killed.
If you or someone you care for has been injured or killed by a motor vehicle making a left-hand turn, you probably have important questions that need answering.
Our Trusted Bike Accident Lawyers Are Here for Your

You can receive answers to your questions by calling our bicycle accident attorneys at (801) 869-6800 or by leaving a message for us by completing the contact form. Our experienced bicycling accident lawyers are based in the heart of Salt Lake City and handle bicycling accidents throughout the State of Utah.
Our attorneys work on a contingency fee basis, meaning you will not pay a dime unless they get money for you.
Contact A Trusted Bicycle Accident Attorney
Call us at (801) 869-6800