Zone Five Racing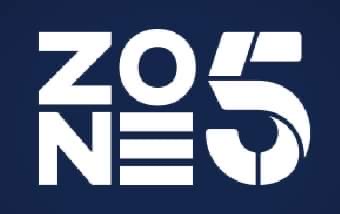 Utah Bicycle Law is a proud sponsor of Zone Five Racing. Z5R is one of the Intermountain West's premier cycling teams dedicated to helping its members reach their goals. The team provides opportunities throughout the year for recreational cyclists and serious racers to improve their skill set and fitness levels. Utah Bicycle Law's partnering with Z5R is a natural fit as Utah Bicycle Law is devoted to helping cyclists understand their rights and responsibilities on the road to help them stay safe. If you are interested in joining Z5R or want to learn more about the team, visit https://www.facebook.com/zonefiveracing.
Utah-Cache Gran Fondo
Utah-Cache Gran Fondo is a UCI Gran Fondo World Championship Qualifier that will be held on July 9, 2022, in beautiful Cache Valley, Utah. The race is a true Gran Fondo format as immediately after the racers leave the start line area, the course will be open to recreational cyclists to pedal 35, 50, 75, or 100 miles throughout Cache County's spectacular mountain valley. For more information and to register, please visit www.cachegranfondo.com
Wildflower Trailfest 2022
Wildflower Trailfest 2022 will be held at Powder Mountain on July 9, 2022. For beginner to experienced mountain bikers and trail runners, Wildflower Trailfest is a one-of-a-kind trail event just for women. Participants may choose to participate in either the 6 or 13 mile mountain bike ride or a 10k trail run. For more information and to register, please visit www.wildfloweroutdoor.com
Wildflower Pedalfest
Wildflower Pedalfest will be held in Morgan Valley, Utah on August 20, 2021. This all women's ride is one of the best in the State! Pedal through gorgeous Morgan Valley, up to East Canyon Reservoir and Big Mountain if you so choose – there's a Wildflower for you and all your pedaling friends! Start with the Sunflower 18 miler or go for the Mountain Bluebell 65 miler. For more information and to register, please visit www.wildfloweroutdoor.com
The Cache Valley Century

The Cache Valley Century is a noncompetitive bicycle tour of Cache Valley in Northern Utah and Southern Idaho. The tour starts and ends in Richmond Utah. There are 35 mile, 60 mile, and 100 mile route options. The 60 and 100 mile routes have rest stops every 20 miles and the 35 mile route has rest stops every 10 to 15 miles. All rest stops are stocked with fruit, snacks, energy drinks, and water. Lunch is provided at the end of the ride and optionally at 70 miles on the 100 mile route. Proceeds go to support Common Ground Outdoor Adventures, a non-profit organization providing outdoor recreation for persons with disabilities. For additional information, visit www.cachevalleycentury.com. To register, visit https://www.active.com/richmond-ut/cycling/races/cache-valley-century-ride-2022.