Bicycle Accident Caused by Drunk Driver
Drunk drivers can be a danger to bicyclists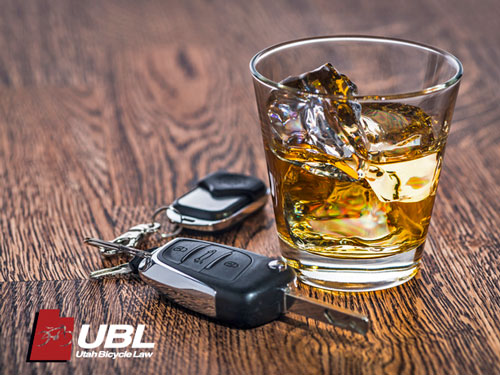 Although the Utah Commission on Criminal Justice & Juvenile Justice's Annual DUI Report to the Utah Legislature reports only a small percentage of motor vehicle accidents were caused by drivers being under the influence of alcohol or drugs, the total number of those accidents continues to increase. As bicycling grows in popularity, which has resulted in more bicyclists being on Utah's roadways, the risks of being hit on a bicycle by a driver under the influence is ever increasing as well.
Trusted Bicycle Accident Law Firm in Salt Lake City
If you or someone you care for has been hit and injured or killed by a driver who was operating a vehicle under the influence of alcohol or drugs, you probably have important questions that need answering. You can receive answers to your questions by calling our bicycle accident law firm at 801-869-6800 or by leaving a message for one of our bicycle accident lawyers by completing the required fields to the right. Our experienced bicycle accident lawyers are based in the heart of Salt Lake City and have handled bicycle accidents throughout the State of Utah. Our attorneys work on a contingency fee basis, meaning you will not pay a dime unless they get money for you.
Contact A Trusted Bicycle Accident Attorney
Call us at (801) 869-6800